HEATING SERVICES
Installing & Repairing Furnaces, Thermostats, and More
Heating Services
Furnaces
Heat Pump Air Conditioners
Thermostats
Zoning Systems
Prepare for winter by ensuring that your heating systems at home and at the office are functioning properly. If you require assistance from experts, rely on Triad Mechanical.
For more than two decades, our company has been providing exceptional cooling and heating services to our clients in Loganville and beyond. We offer installation, repair, and maintenance services on furnaces, thermostats, heat pump air conditioners, and zoning systems for business and residential HVAC systems.
HEATING SERVICES: INSTALLATION, REPAIR, AND MAINTENANCE
Trust our certified technicians to handle your heating equipment troubles. Our team of heating technicians is knowledgeable on what to do when it comes to your heating units. Make sure that your family and colleagues are warm during cold days and nights with a heating system that functions at full capacity.
When you need HVAC system repair and maintenance, Triad Mechanical is the right call to make. With our HVAC services, we can upgrade your system to something more efficient, saving you money on your energy bills. Our HVAC installation team is the best at getting the job done cleanly. Of course, if you just need HVAC system repair and maintenance, we're happy to be there for you and your HVAC system.
Inquire About Our Heating Services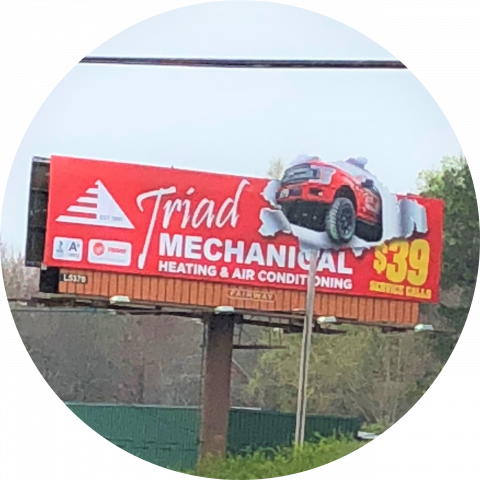 If you're in need of heating services, don't hesitate to contact Triad Mechanical! We install, repair, and maintain HVAC systems in Loganville, GA and nearby locations. Learn more about our heating and cooling services today!
Emergency Heating Services
At Triad mechanical, our professional technicians are available to help you when you need emergency HVAC services. Whether you're looking at late-night furnace repair or a weekend AC service call, we're here to help with our 24-hour HVAC services Learn more about our emergency heating and ac services.
Lifetime Customer Satisfaction: 97%