better Indoor air quality
High-Quality Indoor Air Cleaning Services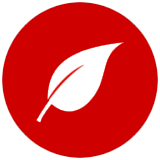 Indoor Air Quality
Whole House Air Cleaner
Your HVAC system has a direct impact on your health and the health of your family. Because the air in your home gets cycled through your HVAC system, your indoor air quality can be better or worse than outside, depending on the condition of your system.
Make sure that the air inside your home is free from pollutants that are harmful to your family. To guarantee that you're breathing clean air indoors, rely on the HVAC professionals at Triad Mechanical in Loganville, GA. We provide house air cleaners that can maintain the air quality inside your home or office.
Maintain Your Air Quality Indoors
Did you know that there are things called indoor air pollutants? If not acted upon immediately, these particles may cause major health problems for you and your loved ones. Ensure that the air you breathe indoors is clean. Our HVAC professionals can certainly help you maintain the air quality inside your house or office.
Lifetime Customer Satisfaction: 97%