Don't get stuck out in the cold this winter. Do your heating maintenance ahead of time!
 The heater is one of the most integral components of your home. When working properly, it does more than protect you from the cold. It restores pure indoor air quality by reducing dust, allergens, and mold. You can protect it by employing a yearly heating maintenance plan to ensure that your unit lasts a long time.
 This article will explain what to include in your plan, how to perform proper furnace maintenance and let you know when to reach out for help.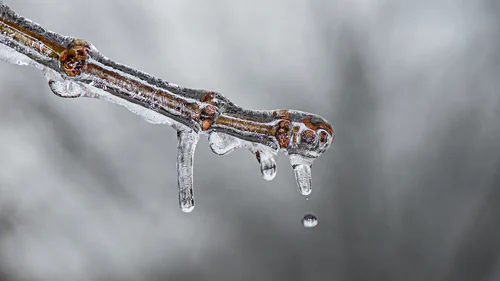 What to Include in Your Heating Maintenance Plan
When it comes to your heating system, it is better to be proactive than reactive. By taking the time to inspect your heating devices before winter, you will save money and time by getting ahead of any problems before they arise.
Your heating maintenance plan should include inspecting heating components like your home's water heater and furnace. Here's how to perform general maintenance on your furnace.
Furnace Maintenance Checklist
The furnace is the lifeblood of your heating system, and without it, everything else stops working. There are a few things that you can do to make sure your furnace is in top shape for winter.
Visual Inspection
In most cases, visually inspecting your furnace will tell you much of what you need to know. You should start by asking yourself some critical questions. For instance, is there excess dust present? Do you see loose wires or parts that need replacing?
 Taking a good look at your unit and asking the right questions will give you an idea of where to start.
Change the Filter
Changing your furnace's air filter is essential to its performance, much like an air conditioning unit. HVAC experts recommend that replacing it every one to three months. Going any longer without replacing will cause a build-up of debris and negatively impact the machine.
Vacuum and Dust
Gently dust the inside of the furnace and remove the debris with a vacuum. Be careful not to damage the unit. Like anything that goes unused for a time, furnaces can accumulate a fair amount of dirt and grime. This can cause blockages and, if left unattended, can cause the unit to deteriorate.
Professional HVAC Winter Maintenance
While these tips are general maintenance items that you can do yourself, some things are better left to the professionals. Here are a few furnace issues that a professional HVAC company can help you with: 
Rusted blower motor
Failing thermostat
Noisy furnace
Burned-out pilot light
 At Triad Mechanical, we understand the importance of comfort and security. Our team of professionals has in-depth knowledge of HVAC systems and years of experience in the field. We have been providing our clients with top-quality heating maintenance services for over 30 years.
 We are located in Lawrenceville and Loganville, Georgia, and are honored to serve the surrounding areas. If you are ready to secure your system for the winter, get in touch on our website or give us a call at (770) 682-0075 today!