Hvac maintenance
Accomplished by Mechanical Service Professionals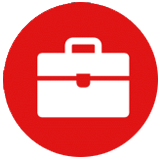 Maintenance Benefits
Increased System Productivity

Extended Equipment Lifespan

Lower Repair Cost
Zoning Systems
Save Energy
Make sure that your HVAC units are in top condition! Our professional contractors at Triad Mechanical can help you with your HVAC maintenance requests.
Our company is based in Loganville, GA, but we also provide heating and AC solutions to businesses and homeowners in nearby cities. Residents and companies in Loganville and their surrounding areas can benefit from our expertise in HVAC systems.
HVAC Maintenance Services
Our team of professional technicians can certainly get the job right the first time. Since 1991, we have been providing heating and AC solutions to numerous clients. Our family-owned and -operated company is composed of individuals that aim to provide topnotch HVAC maintenance services to all our clients.
Routine maintenance on your HVAC system is extremely important. The Heating, Air Conditioning, and Ventilation system in your house is essential for your comfort. Our maintenance plan can help ensure that your system is in top condition. The benefits include increased system productivity, extended life on your operating equipment, lower repair costs, and saving energy.
Did you know that your HVAC system directly impacts your health? Routine maintenance on your HVAC system will help keep debris and microparticles out of your air allowing you and your family or team to breathe better air. It can also help you avoid breakdowns. Here at Triad our trained and experienced technicians do full inspections to catch repair needs early, and ensure your system is running at peak performance. We are here to give you peace of mind knowing we are only a phone call away and offer 24-hour emergency service!
Value Care Club Membership Benefits Include:
25% Discount on Parts and labor (excluding replacement)
Precision Tune Ups
Reminders for appointments
Priority Customer Service
24-Hour Customer Service
Maintenance Documentation
Manufacturer's Warranty Utilized, when applicable, for Repairs
If you are interested in our Preventative Maintenance Program
Lifetime Customer Satisfaction: 97%