air conditioning services
Providing Reliable AC Repair, Installation & Maintenance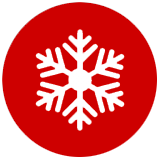 AC Services
Air Conditioners

Air Handlers

Heat Pump Air Conditioners

Thermostats
Beat the heat with a fully functioning AC unit! If you're looking for an expert who can provide excellent air conditioning services, such as AC installation and repair, rely on Triad Mechanical in Stone Mountain, GA! Our company offers commercial and residential AC repair and AC services at the most reasonable rates.
Your heating and cooling system doesn't just affect the air temperature. It can also affect your air quality. With the right air conditioning system maintenance, you can breathe healthier and cleaner air while your HVAC system runs more efficiently.
Professional AC Services
If you're looking to beat the heat with a new air conditioning system or need air conditioning service, Triad Mechanical in Loganville, GA, has you covered! Known for superlative customer service and skilled professionalism, Triad Mechanical's lineup of skilled experts can provide heating and air conditioning service at extremely reasonable rates.
Your heating and cooling system does not just affect the air temperature. It can also affect your air quality. Whether residential or commercial HVAC, there is simply no heating and air conditioning service issue our team cannot diagnose and fix. Triad Mechanical is the air conditioning company that can provide your system with the proper maintenance and repair, so you feel cooler and breathe easier.
Air Conditioning Installation
Eventually, even reliable air conditioning systems age or fail. You can try and string it along with "band-aid" repairs, but sooner or later, that old, creaky system will need an upgrade. Usually, that happens at just the moment you need it the most when it is unbearably hot or freezing cold! At Triad Mechanical, we specialize in assessing your indoor climate needs and determining a heat and AC installation recommendation. We also are experts at evaluating climate control needs and recommending HVAC systems for new construction as well! Whether you need a more powerful system, want to maintain your current AC or even look at new alternatives, Triad Mechanical can take care of all your heating and air installation needs.
Triad Mechanical specializes in in AC repair services, including emergency AC repair. There is nothing worse, comfort-wise, than having an air conditioning system fail during the middle of summer. While sweating it out is miserable for just about everyone, with soaring summer temperatures, an AC system down can even be life threatening for some people! If you need a heating or AC repair company, whether it's a regularly scheduled maintenance visit or an emergency heating and air conditioning repair, Triad is one AC repair company that has mastered the art of quickly and accurately assessing and addressing your AC repair needs.
Air Conditioning Maintenance
You would not drive your car for 100,000 miles without getting it more than a few maintenance checks. That is just common sense we all learn at an early driving age. Why, then, do we neglect our heating and air conditioning service and maintenance needs? Our heating and air systems have hundreds of moving parts and they all have to work in unison, yet, most of us only call an AC company when we need emergency AC repair! The point is you (and everyone with an AC system) needs to have their system inspected and maintained regularly to avoid costly emergency repairs. At Triad Mechanical, our experts are there to address all your AC and heating maintenance needs. Our technicians specialize in inspecting and addressing preventative and needed maintenance so that your air conditioning system will run efficiently and effectively at exactly the time you need them to work the most!
Provider of Exceptional Air Conditioning
Keep cool during hot days by ensuring that you have an air conditioning unit that works properly. Our team of certified HVAC professionals can assist you with any AC repair you require. We offer installation, repair, and maintenance services for air conditioners, air handlers, heat pump air conditioners, and thermostats. Our professional team will come to your place of business or your home and, employing the industry's best practice standards, we will do the air conditioning repair or air conditioning installation with speed while leaving your place as clean as we found it. We are the best in the heating and air conditioning repair service industry. Call us today and learn about the difference we can make for your AC. Services
Lifetime Customer Satisfaction: 97%