Do you know what to expect from your local ac repair service? Some people may not have experience dealing with HVAC companies. Most homeowners will call air conditioning repair companies for service-related issues, installation services, and AC maintenance in Conyers, GA. However, air conditioning contractors may offer other services that you may need. They can offer services that improve your HVAC's efficiency and comfort. Read more to learn about services provided by a licensed heating and air conditioning contractors.
Zoning Air Conditioning Services
Homeowners who have large homes often spend unnecessary money cooling unused parts of the home. Installing a zoned air conditioning system can stop this from happening, and it's a service provided by your local air conditioning company. Contractors create zones in your home and install thermostats in each of these areas. They will set up the system to cool each zone differently in a manner that cools your home as efficiently as possible.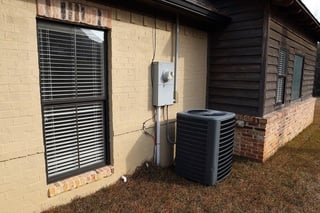 Air Duct Cleaning Services
You want your home's air to be as clean as possible. However, if you're not having your air ducts cleaned once every few years, your home's air quality might not be as good as you think. Dust, dirt, and dander collect in air ducts and eventually get pushed back into your home when the air conditioning turns on. Cleaning these ducts periodically keeps your air fresher and reduces respiratory issues and allergy symptoms.
Air Filtration Installation
Another service offered by local ac companies is air filtration installation. These devices take it one step further when it comes to keeping your home's air cleaner. Filtration devices can be installed on an existing air conditioner, but can also be installed during air conditioning installation when you need to replace your ac unit.
 Filtration devices can get rid of 99.9% of airborne pathogens in the home. If you have family members with severe allergies or respiratory problems, filtration devices are ideal for cleaning the air. Professionally installed filtration systems differ from room air filtration appliances you can buy from the store. They're more powerful and last longer.
 Of course, your local air conditioning company is always there for you when you need quality ac repair in Conyers, GA, but these services are multi-faceted and offer exceptional services designed to improve your home's comfort level. For more information about all services offered by ac professionals, contact Triad Mechanical at (770) 682-0075.