If you schedule regular maintenance for your car, the car's longevity, efficiency, and reliability will increase and keep costly repairs at bay. The same goes for picking up a heating, ventilation, and air conditioning (HVAC) maintenance program; regular HVAC service will ensure that your system continues to function efficiently and cost-effectively over time. It also takes out the need to wonder how often HVAC maintenance is needed.
Advantages of an HVAC Maintenance Program
Automatic Reminders
Keeping track of all the regular maintenance for your car, HVAC system, and other parts of your home can be overwhelming. An advantage of having an HVAC maintenance program through Triad Mechanical is that we remind you when a service is due.
Maintenance plans also bring you special rates for regular checkups of your HVAC unit. This includes the price of work, parts, and updating systems.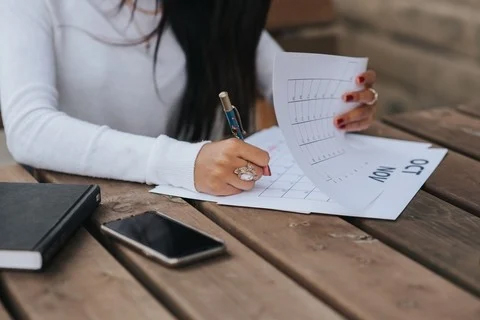 Longevity and Fewer Interferences to Your Daily Heating and Cooling
Regular HVAC service means that your daily heating and cooling will face less of a chance of malfunctioning on the hottest or coldest day of the year and can run efficiently when hard at work in the extreme temperatures. It also increases the likelihood of your HVAC system living out its full life potential. The cost to repair is much less than the cost to replace, as long as you stick with preventative maintenance.
Avoiding Heating Emergencies
Imagine being home on the coldest day of the year and having your heat go out. Without proper maintenance, the likelihood of this scenario is much higher, especially when your furnace is being used more during a winter cold spell. Regular maintenance can ensure that your heating unit will not get overworked and break down when it's most inconvenient.
Ensuring Clean Air While Avoiding Airflow Issues
An HVAC maintenance program will also include air filter replacement and checking for issues such as overheating or other furnace problems. Fixing these issues will cost you less in the long term, both financially and physically. Your HVAC system can maintain a comfortable temperature while also providing cleaner fresh air throughout your home.
Bottom Line: Regular Maintenance Will Keep Your Systems Running
Regular HVAC maintenance regular use during the winter will not cause your systems to work so hard that they break down. This brings more years to the lifespan of your heating and cooling systems, and ultimately less stress for you. You will also save hundreds of dollars in energy usage.
Have questions? Our talented team of HVAC professionals at Triad Mechanical is here for you, ready to help you decide how often HVAC maintenance is needed. We offer maintenance programs  to ensure that your HVAC system will do well over time and also offer 24-hour emergency service. You can contact us on our website, call at (770) 415-5738, or visit us at one of our two locations in Loganville, GA, and Lawrenceville, GA. We have more than 30 service areas across Georgia