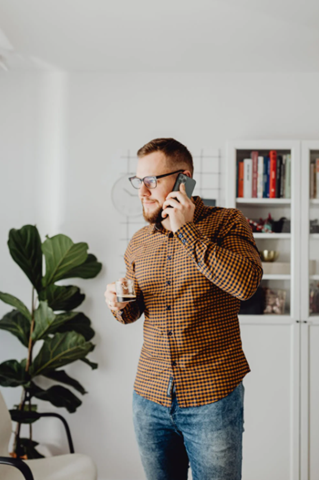 Dealing with an HVAC problem is never fun, but how do you know when it is time to get the professionals called in immediately? Oftentimes, homeowners are unsure what constitutes as an HVAC emergency. Under certain situations, it is advised that you reach out to the experts in your area to keep you and your family safe. These are the situations when you should call.
Strange Noises
While you may hear some sounds when your HVAC turns on and off, it should be relatively unnoticeable throughout the day. If you hear anything that sounds like screeching, popping, or clicking, you should take it as a sign to be concerned.
These noises can point to internal problems with your unit such as high pressure, electrical issues, or foreign objects stuck in the system. These are not only problems on their own, but they can also lead to unnecessary wear and tear and additional damage.
Concerning Smells
Our air conditioning and heating shouldn't emit smells so if you notice anything make sure to pay extra attention. A burning smell is one example that something is wrong with your HVAC equipment. Smells like this point to larger issues such as electric or melted equipment. You'll want to get in touch with HVAC professionals right away to address this.
Failure Paired with Severe Weather
An air conditioner or heater failure is stressful no matter when it happens. However, there are certain circumstances when this becomes an emergency. These breakdowns are easier to manage during mild temperatures and don't need to be fixed urgently. But if it is freezing out when your heat is broken or intensely hot when your air conditioner breaks, you'll want to get someone over right away.
Once your comfort starts getting affected, you should consider calling a professional. If there's only a few hours until regular work hours begin again, you can hold off on calling until the business is opened. If you are dealing with these failures during a weekend or have a long period of time until the office reopens, you should use the emergency services offered.
Put Safety First
The most important thing to keep in mind with any HVAC issues is your safety. If you have reasons to think something is going on and it worries you, you should reach for the phone. The last thing you'd want to do is risk harm to you or your family. Whether it's a leak around the system or a full-on breakdown, make the call if you feel your safety is threatened.
Partner with a Professional
At Triad Mechanical, we are experts in all things HVAC. We provide 24-hour emergency repair and are committed to getting you back to having a comfortable home. Our clients trust us because we stand behind our work.  Call us now at (770) 682-0075! We service Snellville, Lawrenceville, Loganville, Georgia and the surrounding areas!