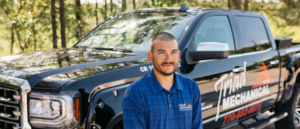 It's always a good time to schedule maintenance on your HVAC unit. Afterall, this system works hard all year whether it's providing heating or cooling to your space. However, is there a specific time of year that works better than others? Continue reading to hear our thoughts on the best time to schedule HVAC maintenance services.
Seasons to Avoid
While it's not forbidden to schedule HVAC services in the summer or winter months, it's not as favored as the other, more cooler months of the year.
Many will assume that early summer works well for maintenance checks, however this is usually the time of year when HVAC companies are at their busiest. You want to make sure your system looks great before the heat really starts to rise so it's better to beat the crowd and get your preventative maintenance in far in advance.
If summers are busy, then winters must be ideal for tackling HVAC, right? Winters aren't always ideal for any sort of AC work. While it doesn't get nearly as cold as it does in other parts of the country, the unit may not work the best in colder temperatures so it's better to work on your AC when the weather does start to warm up.
Best Time for HVAC Service
The best times to service your HVAC are during the spring or fall months. We recommend at least an annual check on each of your units and scheduling service during the spring or fall is a great way to alternate which system is getting looked over.
Some people prefer to have their preventative maintenance done before the system is turned on. This means servicing the air conditioner before the heat and the furnace before the cold. This is a great schedule that is easy to stick to.
Why Schedule HVAC Maintenance
HVAC maintenance is an important check that is done each year and it comes with several benefits.
For one, maintenance keeps you safe. There's a lot that can happen to a system within a year especially after working hard to heat or cool your home during the hot or cold months. If certain components break throughout the year or after use, this can create a hazard.
Scheduling regular maintenance also saves you money because you're catching any problems before they get too serious. It's easier to deal with smaller problems rather than replace an entire system when it breaks down.
Partner with a Professional
At Triad Mechanical, we are experts in all things HVAC. Our clients trust us because we stand behind our work.  Call us now at (770) 682-0075!