Many different homes and apartments boast different types of HVAC systems based on their age, design, and needs. In addition to the different types available, property owners might also want to know information about benefits and pricing of different apartment HVAC systems.
What HVAC systems can save you the most money? Which HVAC systems are the most durable, or are the most sustainable? Let's examine the apartment HVAC systems there are to offer.
Types of HVAC Systems
There are two main types of HVAC systems on the market: centralized HVAC systems and decentralized HVAC systems. In a decentralized system, it means that there are separate units for each residence. In centralized HVAC systems, then the climate-controlled air comes from a central location. In these HVAC systems, a cooling substance called refrigerant helps to cool the space by cycling through the air.
It's also crucial to think about the size of the HVAC systems. If you don't size the system correctly, then it could affect overall savings and efficiency. You might also depend on different HVAC systems depending on if you own a multifamily property or not.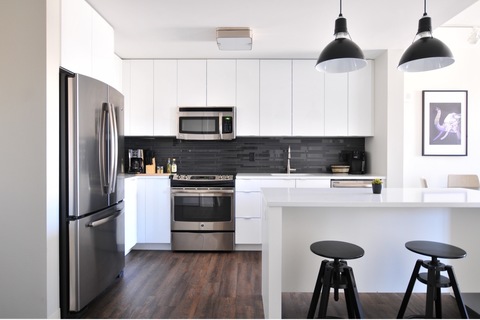 Technology Trends
There are technological trends that are affecting every industry and sector, and the HVAC systems sector is no different. What are some apartment HVAC systems trends that you may not be aware of? One example is the fact that there is energy analysis software that can help improve efficiency in apartment HVAC systems.
There has also been a rise in thermally-driven air conditioning. Some property owners are already taking advantage of the fact that solar energy can help drive these HVAC systems. This is obviously a more sustainable method than other apartment HVAC systems.
Additional Factors
There are also other factors to consider when it comes to apartment HVAC systems. For example, are you already planning on adding a significant amount of insulation? If you are installing insulation in obvious places like attics or crawl spaces, then it might help with efficiency when it comes to both cooling and heating your home or property.
Some HVAC systems might also require more maintenance than others, based on style or environment, which is another factor to consider. It's also important to know exactly how the air circulates in your apartment HVAC systems. The maintenance needed for forced. Air systems versus radiant heating and other types make a big difference.You might also want to think about your budget. It should be noted that HVAC systems can be a smart investment that ends up helping to pay itself off after several years. Property owners should do some research regarding how much money they save, regardless of whether they are thinking about their apartment HVAC systems in their primary residence or a rental property.
Central heating might be extremely convenient, but it might not be the best choice for families that are on a low budget. It will likely lead to higher energy bills, and it might require more duct maintenance. If you are serious about having filtered air, however, then you may find that these HVAC systems are well worth the money for your multifamily property.
Who Can Help?
The professionals at Triad Mechanical can help explain the benefits of various HVAC systems to fit your specific needs and preferences. You can reach out to your local experts at Triad Mechanical at our website or call us at 770-415-5738.