Broken air conditioning units are a hassle to deal with, cause discomfort in your home, and can even be dangerous. If your air conditioner breaks during the summer, you must get it fixed as soon as possible.
 While you wait for your air conditioner or HVAC system to get serviced, follow these tips to stay cool.
Use Blinds and Shades
The first thing to do when your AC unit breaks is to close your blinds and shades. Doing so blocks the sun from warming up your home any more and can keep the air in your home cooler for a bit longer.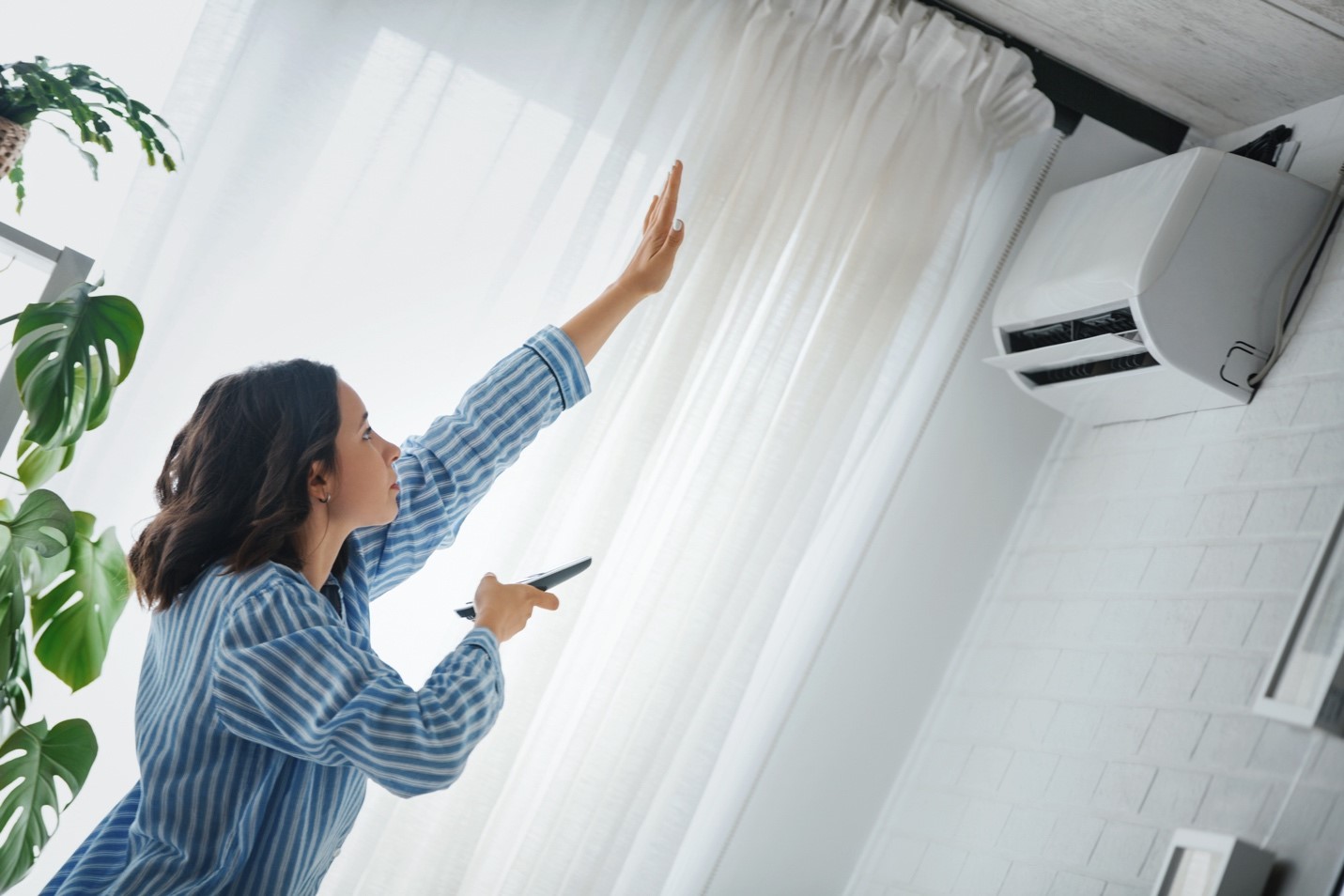 Open Your Windows at Night and Use Fans
The next step to take in this situation is to use fans and open your windows. Be careful to check the outside temperature before opening your windows. If it is still cooler inside your home than outside, then you should keep the windows shut.
 Recheck the outside temperatures once the sun sets. It might be cool enough at night to open the windows and get some airflow in your house.
Avoid Cooking With Heat
When your air conditioner breaks, the last thing you want to do is make your home warmer. Using appliances like your oven and stove can quickly heat up your home and make your situation even more uncomfortable.
 If you are hungry, stick to cold foods. This decision will not only prevent the temperature from rising, but cold foods can help regulate your body temperature to stay cool.
Stay Hydrated
Lastly, an important thing to remember when your air conditioner breaks is to stay hydrated. If temperatures inside your home become high, it will be vital for your body to regulate its temperature. It will likely do this through sweating, which can cause you to become dehydrated faster.
 Be sure to drink lots of water and even sports drinks with electrolytes to ensure you stay healthy. If you start to get uncomfortably warm in your home, you can also cool down by placing cold, wet towels on your head. This solution can help cool your entire body down and become a little more comfortable while waiting for your AC unit to be repaired.
Call Triad Mechanical for Emergency HVAC Services
Broken air conditioning units in the middle of the summer can lead to uncomfortable living situations and dangerous temperatures indoors. If you experience a broken AC unit this summer, be sure to follow our tips for keeping your home comfortable, then call Triad Mechanical for expert AC repair.
 Whether you have a window AC unit or a central air conditioning system, our AC repair contractors will be able to make the necessary repairs.
We offer 24/7 emergency HVAC services for situations like these. Give us a call at (770) 682-0075, and we will get to you as soon as possible to fix your air conditioner. Our air conditioning contractors will get your system up and running in no time.