While spring and summer bring heat and humidity, winter brings cold and freezing weather to many regions across the United States. Even if you live in an area like Georgian where the weather doesn't frequently drop below freezing, you'll still want to consider the best heating systems for your comfort when the temps get down into the 30s and 40s (and even the 50s, for cold-natured folks!).
You may be asking yourself: What are the most efficient heating systems, and why should that matter?
Why You Should Care About Heating System Efficiency
A high-efficiency heating system can save you hundreds of dollars on operating costs and power bills by increasing energy efficiency. The warm air in your home will also lessen the need for you to pull out the space heaters, which add to your electricity bills.
Types of Efficient Heating Systems
Heat Pumps
There are two distinct energy-efficient heat pumps: air-source heat pumps, also known as mini-split heat pumps, and geothermal heat pumps. The difference between them is that air-source heat pumps bring in heat from the air, while geothermal heat pumps use soil or water from outside to bring in heat. Installation of a geothermal heat pump can be pricey, but you'll end up drastically saving on energy costs.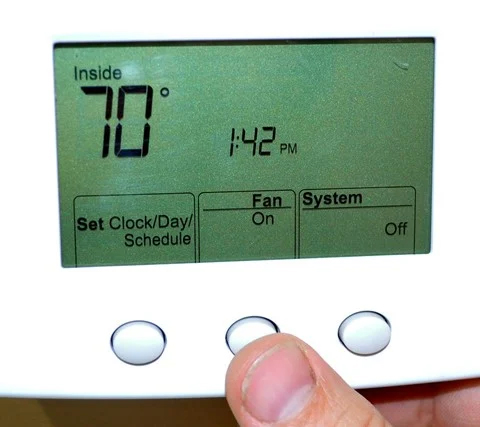 Gas Furnaces
If you're looking for a cheap install, gas furnaces are more affordable than heat pumps. Gas furnaces are also more efficient because they use heat exchangers and blowers to produce efficient heating. They work by using natural gas or propane to create heat. Once the propane or natural gas burns, the gases travel to one or two heat exchangers and transfer to air that the blower then circulates.
Oil Furnaces
Unlike gas furnaces, oil furnaces burn deliverable oil that you store in a tank rather than propane or natural gas. The costly part of both oil and gas furnaces is the need to stock up on the fuel supply, which can be expensive over the long term.
What to Look For: Annual Fuel Utilization Efficiency or Heating Seasonal Performance Factor
When looking for the most efficient heating system, you should consider operating costs. For gas furnaces, look for the Annual Fuel Utilization Efficiency (AFUE) index, which measures how much energy goes into heating your room or house. For example, if you have an AFUE show up at 75, what it means is that 75 cents per dollar goes toward warming up your room or house. For geothermal heat pumps, look for the Heating Seasonal Performance Factor (HSPF).
Find the Home Heating System that Fits Your Needs
The first step is deciding what type of home heating system you will need. If you don't know where to start, we invite you to call our trusted experts at Triad Mechanical for a consultation. We have experienced heating, ventilation, and air conditioning techs, so we can recommend a home heating system that is best for you and your house. We can help with any HVAC service needs or questions you may have.
We're here to help — contact Triad Mechanical today! You can write us here, call us at (770) 415-5738, or visit us at one of our two locations in Loganville, GA, and Lawrenceville, GA. We provide service at more than 30 HVAC service areas across Georgia!