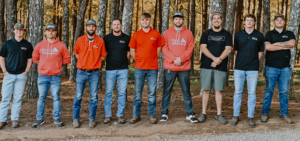 Maintenance agreements in the world of HVAC preventative maintenance agreements that contain several benefits like discounted prices or additional service offerings. These are a great idea for businesses that do annual checkups or for forgetful homeowners who want to stay on top of maintenance services.
These service agreements are beneficial because it offers consistent maintenance tune ups which help out the unit and the owner in the long run.
Benefits of HVAC Maintenance
We cannot stress the importance of HVAC maintenance enough. While it can seem like your unit is running smoothly, neglecting to check-in with it each year can lead to a buildup of problems that can cause a huge drain in your expenses later on. It's like going to the doctor's office for an annual physical. While you may be feeling great, these exams are a great opportunity to make sure everything is working fine.
Regular HVAC maintenance can extend the lifespan of your equipment while also ensuring that it is working efficiently throughout its lifetime. This is because it's getting consistently inspected and cleaned. If there's a problem, it is addressed quickly which means there's no opportunity for the problem to grow or get worse over time.
It may seem easy to fix something once it is a bigger issue, but we actually recommended nipping it in the bud as soon as its discovered. The cost of repairs is usually much more affordable than the costs of replacing an entire unit.
Our Value Care Club Membership
We offer our clients the option of enrolling in our Value Care Club. This is a program that was created to make HVAC maintenance easy for you.
We offer regular reminders for appointments so that you're always aware when your unit is in need of its next service. In addition, this comes with priority and 24-hour customer service, precision tune ups, maintenance documentation, manufacturer's warranty for repairs, and a nice discount on parts and labor.
All this is bundled in our Preventative Maintenance Program so that you can focus on your own priorities in life knowing that your HVAC is well taken care of. We've created this plan to help you save on costs and time down the road and our experienced technicians are only a phone call away if you have any questions.
Partner with a Professional
At Triad Mechanical, we are experts in all things HVAC. Our clients trust us because we stand behind our work. Get in touch to ask about our maintenance services available to the community. Call us now at (770) 682-0075!