If you have the benefit of time to find an HVAC contractor, you're either lucky or smart. Most people wait until there's an emergency before they try to find someone who can deal with their HVAC system. By that time, it's too late to have the best come in. Since you've given yourself the opportunity to find a good HVAC company, the following is a list of qualities to look for in the best HVAC technicians available.
A Good Rep
Your reputation is everything. Nowhere is that truer than in the HVAC business. Check with friends, family, online, and the Better Business Bureau to find out the good and the bad about the HVAC companies near you.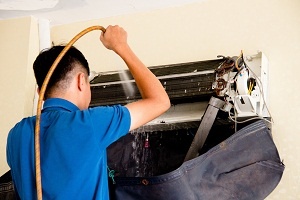 Insurance and Certs
A reputation isn't everything. When you've decided to contact a couple of businesses ask them for their qualifications. They should be willing to give you their insurance, licensing, and bonding proofs without any questions.
Highly Efficient
The company might be highly efficient, but more important is that they're up-to-date on the newest HVAC tech and Energy Star ratings. If not, find another business that is.
Right Sizing
If an HVAC company would replace your current system by simply looking at it and using the same size for your new system, they might not be the right company for you. A good HVAC company will look at your square footage, the climate, and more to get you the right system.
Good Price
Finding a great HVAC company in Dacula, GA, shouldn't cost you an arm and a leg. Any company worth its salt will charge you an appropriate amount for the job that it does. Get a couple of estimates. If one company seems like they are charging far too much, go with a lower price company. Just remember, don't go with the lowest price company because you get what you pay for.