Whether you need a new air conditioning system installed or your current unit repaired, you need to find the best air conditioning company in Braselton, GA. If you don't have a company you currently work with, how do you find a reliable company? Keep reading to learn more about the top qualities to look for in an AC company.
References
Good references matter. When looking for an AC company, take time to read reviews from online sites and follow up with references. A quality AC service business will never mind giving potential customers references to call. Many people don't check references when they're calling for emergency AC repair and don't have the luxury of time to make these calls — that's why it's important to begin your search before you need a repair.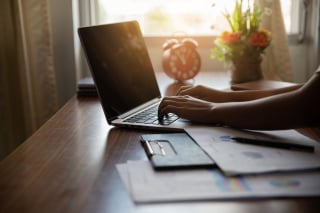 Licensing and Insurance
There's no question that you need an AC contractor with up-to-date licensing. Companies with updated licenses have the training to install all types of today's high-efficiency AC units. When your contractor has the right training and carries the proper insurance, you have peace of mind that your installation and any repairs will be completed without any problems.
Insurance is a definite must. If your air conditioning contractor doesn't have insurance, and something were to go wrong during the installation or repair that leads to an injury or damage to your home, you could end up spending a lot of money. Carefully research the company you're considering to make sure everything is in order.
Reasonable Pricing
Are air conditioning services cheap? It depends on who you ask, but for the most part, air conditioning services aren't inexpensive. However, that doesn't mean you shouldn't expect fair pricing. Companies that genuinely care about their customers' satisfaction make it a point to offer transparent and competitive pricing. Great AC companies offer free estimates and stand behind their services. To get a good idea of what a fair price to pay is for the AC service you need, contact 3-4 companies for an estimate. This will help you decide what the best price is for the job you need.
Reputation
You would think that bad companies don't stick around for long, but that's not always the case. There are plenty of bad companies out there that are offering installation and repair services. That's why it's important to give yourself time to learn more about the company's reputation. Check consumer agencies such as the Better Business Bureau (BBB). Does the company have a good rating? If there were complaints, how were they resolved? Companies willing to go the extra mile to resolve complaints or misunderstandings, answer questions, and deliver exceptional customer service will have developed a solid reputation within the community.
If you live in Braselton, Georgia, you don't have to look far for great air conditioning installation service. You just need to call your friendly and knowledgeable AC company at Triad Mechanical. Call Triad today at (770) 682-0075!