Now that summer is officially here, you should work on getting air conditioning units installed in your home to keep the hot temperature at bay. But if you're unfamiliar with installing AC units in your home, you may be unsure where to start. Here are a few considerations you should keep in mind when installing a new AC in your home.
Consider Different AC Sizes
An essential factor to consider when getting AC installation in Stone Mountain is the size. For example, if you have a relatively small apartment, it wouldn't make much sense for a massive AC unit. However, if you buy an AC unit that's too small, it won't be enough to cool your home during the hottest days of the summer. Large units also suck up a lot of electricity, so it's essential to understand how big (or small) your home is and find an AC unit that suits the area you need to keep cool during this scorching hot month.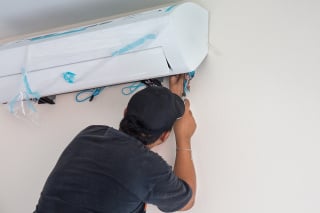 Consider Your Alternatives
AC units aren't your only option for providing cold air to your home this summer. You can also install a venting system that is just as efficient. Or, you can also use a ductless air conditioner, but this typically involves cutting a small hole in your wall to connect both indoor and outdoor units. Ultimately, the choice is up to you, but you should keep price and efficiency in mind.
Learn about Your Air Quality
To find the right AC unit to install in your home, it's crucial you know what your air quality is. This way, you can find an AC that can improve air quality so that you can breathe clean and healthy air. Especially if you have seasonal allergies, it's helpful to purchase an AC that can boost the air quality of your home and filter out pesky allergy-triggering particles. To learn about your air quality today, have a local air quality tester give your home a once-over. They might even refer you a reputable air conditioner that can start pumping cleaner air into your home.
Repair or Replace Your Air Ducts
You should check the health of your air ducts annually. Leaky ducts can prevent your home from cooling correctly and cause inefficiency in your AC unit. Fortunately, if you do have damaged ducts, you can easily hire a local HVAC contractor to their repair or replace them. Just make sure you keep your budget in mind, duct replacement can be expensive, which is why yearly maintenance is so essential. If you do notice something out of the ordinary, make sure you have your ducts inspected by a professional, so you can take action to prevent unnecessary replacements more often than you need.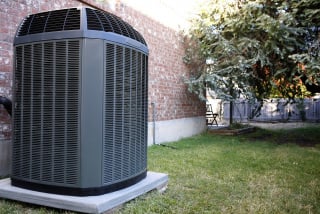 Smart Thermostats and Their Conveniences
Smart thermostats can provide you a high ROI and are incredibly fun to use. As they learn your heating and cooling habits over time, they'll end up saving you money, although they do have a potentially high initial cost. If you're focused on creating an efficient and money-saving way to keep your home cool, smart thermostats are nearly always the way to go.
There are a few considerations you should keep in mind when having an AC unit installed in your home. Hopefully, this brief guide can help you compare different air conditioner options and what you need to do to provide your family clean, cold air this summer. To have an AC installed in your home today, contact Triad Mechanical for a free in-home consultation and estimate!
When you hire an AC repair company to fix your HVAC, you're not just asking them to repair your AC–you're entrusting your home's comfort and safety to them as well. That's why we take the process of hiring an AC repair company so seriously, and hope that you'll consider us at Triad Mechanical for your next AC repair job. If you need some assistance or would like to enquire as to our services, give us a call at (770) 682-0075 today!