If you've ever been in the midst of a cold snap when your heater goes out, you know just how frustrating and uncomfortable that can be. HVAC failures always seem to happen at the worst times, and when they do occur, you want them resolved as quickly as possible. Most people respond to such adversity by contacting a HVAC repair company to come to the rescue only to be told that the earliest available service call will be in days rather than hours. That can leave you cold and uncomfortable while you wait for your heater to be restored to full operation.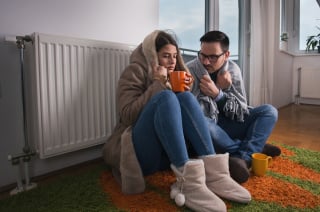 That's why when searching for the right HVAC repair company in Lawrenceville, GA, it's important to develop a relationship with a business that offers 24/7 service to its customers. Heater issues don't just happen on workdays, and there's no way to predict when your heater may experience a failure. Therefore, you want an HVAC service that will respond as quickly as possible and provide you with an ally in your quest for climate control. Keep reading to learn more about the perks of hiring a 24-hour heating repair service.
Continuity of Comfort
Few feelings are more debilitating to the human spirit than extreme cold. Even a modern, well-constructed house can get downright frigid in the winter without climate control to keep temperatures inside steady and livable. When you experience a heater breakdown, it doesn't take long for panic to set in as the temperatures plummet and you have a tough time staying warm. In such circumstances, waiting a few days until a service company can send a tech out to your home simply isn't a reasonable option. Fortunately, a 24-hour repair service can get a skilled professional HVAC technician out to your home within hours, if not minutes after your call, which will limit your exposure to the bite of the cold. With a 24-hour emergency heating repair service, your period of inconvenience is limited to hours rather than days.
Prevents Amateur Repair Mishaps
When suffering through the coldest parts of the winter with a heater that's stopped working, some homeowners feel compelled to take a do-it-yourself approach to restoring their heat. However, that impatience can be counterproductive, if not dangerous, since most heating systems should only be serviced by licensed, trained HVAC professionals. When an untrained homeowner tries to work on his or her heater, the result can be damage to the system that will require further repairs and expenditures, or it could create a hazardous situation for everyone involved. A 24-hour repair service can help you avoid the urge to dabble in HVAC repair since you'll be able to get service quickly instead of days later.
Helps Prevent Bigger HVAC Problems
There are several common failures of HVAC components that are themselves minor but can cause major damage to your system if left unattended for even a few hours. While the homeowner may notice some symptoms that warrant immediate attention by skilled professionals, it's not enough to know something is wrong. Continued operation of the unit could result in damage that could become quite expensive without immediate remediation. The benefit of a 24-hour repair service is that technicians can respond to your needs immediately and help ensure that those small but significant repairs don't blossom into system-killing problems that will create headaches and additional expense in the future.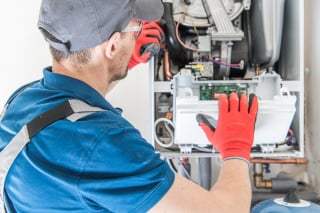 If you've experienced a midwinter heater failure, make sure you look for a company that offers 24-hour heater repair to come to your rescue. When you need heating repairs in Lawrenceville, GA, no matter the time of day or night, contact Triad Mechanical at (770) 682-0075 and count on our 24/7 service to keep you and your family warm.