Are you considering replacing your HVAC system? Because most homeowners will only undergo this process once or twice in their lifetimes, they may not know what to expect. This can make installation more stressful than it needs to be. Before the HVAC contractors install your new system, there are a few steps you must take to ensure the process is as pain-free as possible. Follow the checklist below to prepare for your HVAC replacement.
Ensure You Need to Replace the System
Before replacing your HVAC system, you should first verify that it's necessary. Here are a few signs that you must get a new system:
Your current HVAC system is more than a decade old.
The utility bills are higher than usual.
Your home never seems to be at a comfortable temperature, or the rooms can't maintain a consistent temperature.
The HVAC system is making unusual scraping, rattling, or banging noises.
The HVAC repairman seems to always be at your house, and the repair costs are adding up.
You have problems with humidity in your home.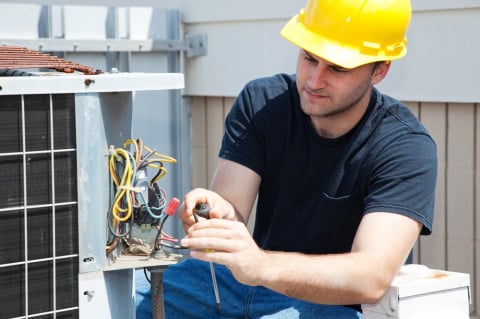 Estimate the Costs
Once you're sure an HVAC replacement is a right choice, you can begin getting cost estimates. Contact a few professionals who provide HVAC services in Alpharetta to obtain quotes. Reputable contractors will come to your home, measure the space, and calculate an accurate quote based on the size of your property, the condition of the house, and your area's climate. Then, they'll recommend a type of HVAC system, system size, and any other necessary work, along with the price estimate.
Determine the Right System Size
Though the contractor may recommend an HVAC system size, it's best to do your research, too. Buying a unit that is too large or too small for your property will make your home less energy efficient, which means higher utility bills for you. The ideal unit size correlates to the size of your property; the more square footage you have, the larger the HVAC system will need to be.
Finding the Right Contractor
If you followed this checklist, you'd already have reached out to a few local contractors for quotes. Now, it's time to narrow down the list and hire the best company for the job. Remember, the right contractor for you may not necessarily be the cheapest one. There are many other factors to keep in mind when selecting the right HVAC contractors in Alpharetta. Look for contractors that are licensed, insured, and bonded. They should also be able to provide you with a list of happy customers who have worked with them in the past. Additionally, try to find a company that is trustworthy, skilled, and committed to providing excellent customer service.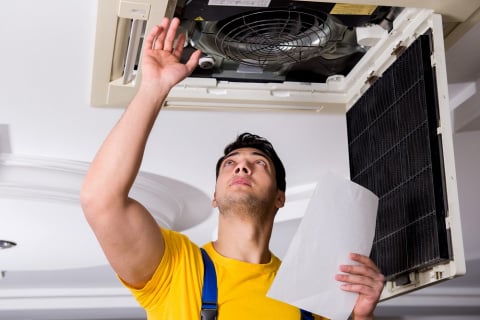 Prepare Your Home for Installation
After hiring the best contractor in your area and scheduling your appointment, you must get your home ready for the installation. Be sure to ask the contractor how long the installation will take. Most replacements can be finished within one day, though more complicated projects may take longer. Begin getting the area ready for installation by clearing the area completely. Move valuables to a safe location and clear a path directly to the HVAC system. If you have children or pets in the home, keep them away from the work areas, too.
When you need to replace your HVAC system, contact us at Triad Mechanical Service Specialist LLC.