Your air conditioning unit, like all systems in the home, has a limited operational life. The parts and components that cool warm air and circulate it throughout your home wear down over time and eventually break down.
Your first response to a mechanical problem is to hire a technician to fix the problem and service it. Repairs can be costly, but a new unit to supply air conditioning, heating, and ventilation throughout your home can cost you thousands of dollars.
How can you tell if it's time for more repairs to the air conditioning unit, or time to finally replace it? Here are some things that may influence your decision if you're considering hiring a contractor for HVAC replacement in Johns Creek, GA.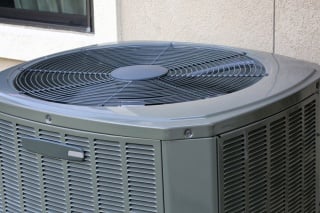 Lots of Repairs
That stack of air conditioning unit repair invoices may help you decide. You may convince yourself that the unit still has another year or two of operation in it. An air conditioner has an average operational life of 10 to 15 years. It's more prudent to make repairs to a unit that is less than 10 years old, but as the repair bills add up, you should ask yourself if it is worth spending more money on the unit.
Old Age
The age of the air conditioning unit is another factor that can help you decide when to continue repairs or to replace it altogether.  An air conditioner will start to break down more frequently after 15 years. Parts for older units become harder to obtain and before you know it, it becomes more viable to spend the money for a replacement unit.
Energy Costs
Air conditioning units in newer homes are EnergyStar certified as energy efficient. An older unit typically requires more energy to operate and is less efficient. If your electricity bill keeps going up, it may be time to consider replacement. 
The air conditioning system in your home is an investment in the comfort of the people under your roof. An air conditioning unit can be repaired in most circumstances, so it comes down to whether you should. Units less than a decade old can still be fixed, but if the repair costs start to pile up and its performance is spotty despite repeated maintenance, you may want to make the investment in a new unit. A trained and experienced technician in HVAC replacement in Johns Creek, GA, can answer your questions and help you make the right decision.