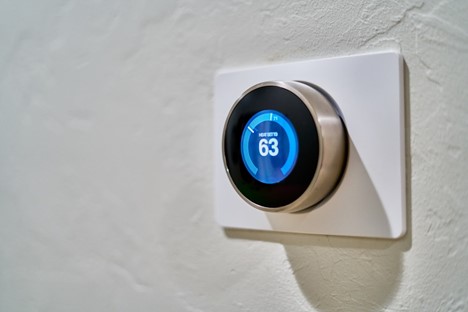 As it starts to get warm out, you may be tempted to reach for your AC and get it running to prevent your home from getting too hot. However, we would caution against flipping your air conditioner on as soon as a warmer day hits for several reasons. If the temperature isn't consistently over 70 degrees Fahrenheit or if it is still early in the season, we'd recommend waiting before you start using your air conditioning unit in Athens, Georgia.
You Haven't Prepared Your Unit
Like other appliances and equipment in our homes, our air conditioning units require maintenance before being turned on. You'll want to hire Triad Mechanical to inspect both the outdoor unit and the indoor unit and run through a checklist of things before switching your thermostat to cool.
For the outside, we will remove any covers from the unit, inspect the panels, clear out debris, and repair any damaged insulation. Indoors, your air filters should be changed, the condensate drain lines should be checked, vents should be cleaned, and a walkthrough of startup will be performed to make sure everything is working how it's supposed to.
When testing the unit, it is important to double check the circuit breaker for the unit is on, adjust the humidifier by turning it down to the lowest setting, and your refrigerant lines. If Triad Mechanical hears any strange noises or notices any unusual signs, you will be notified and repairs will be discussed.
You Don't Want to Damage the AC's Oil
Air conditioning units use compressors to circulate refrigerant through the air conditioner and produce cold air for our homes. When the weather outside is too cold, the oil in the compressor actually congeals which can cause damage to the unit and prevent the AC from working at all. If the weather isn't consistently warm and nights are dipping into colder temperatures, it's better to wait until the forecast is showing more stable days.
You Risk Freezing the Evaporator Coil
The evaporator coils in your unit rely on warm air to function. When it gets too cold, however, the coils aren't able to work to their full capacity and may end up freezing instead. When the cooling agent, the refrigerant, enters the coils, it removes the heat from inside the home and replaces it with cooler temperatures. When the air traveling through the coil isn't transferring heat, it can lead to damage to the unit.
Partner with a Professional
At Triad Mechanical, we are experts in all things HVAC. Schedule a checkup for your AC before the summer season starts in Athens, Georgia and the surrounding areas. Our clients trust us because we stand behind our work. Call us now at (770) 682-0075!