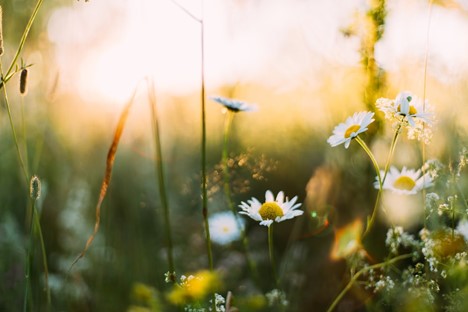 Many of us have extensive checklists in the spring- tasks we want to get done to freshen up our homes and get them ready for the long days of summer. We may want to clear out clutter, repaint some rooms, or organize our storage spaces. However, one task that we highly suggest adding to the list is properly inspecting your HVAC. Your home's HVAC system has worked continuously to keep you warm and will also do the same to keep you cool in the coming months. Making sure it's in good shape is the best way to prolong its lifespan and keep the HVAC problems to a minimum.
Create a Checklist
The first step to take is to create your checklist. While you may already have a running checklist of spring-cleaning activities, create a separate one specifically for your HVAC. There are quite a few things Triad Mechanical suggests to ensure you are thorough with your preparation. Here are the tasks to include on the HVAC maintenance checklist:
Change Air Filters
This is quick and easy to do. Triad Mechanical will check the air filters in your HVAC system to see if they need changing. If it's been a while, you may notice that there is a layer of dust and debris built up. A dirty air filter can reduce the efficiency of your HVAC so getting it swapped for a new one should be a priority. Make sure to write the date you install your new filter to help you keep track of future changes.
Clean Vents and Registers
Your home's vents, registers, and ducts can also become blocked with dust and debris. While these aren't always in plain sight, it is still important to do a thorough cleaning. Vacuum for any dust or dander and bring in a professional duct cleaner to help you out if you need it.
Clear Out Debris
It isn't just inside that needs cleaning. Your outdoor unit also needs some care and attention. There's a good chance that winter has caused debris to clutter the area around your outdoor unit with foliage, limbs, or other debris. Triad Mechanical will take the time to clean out a 2-foot clearance around the unit to prevent anything from blocking air flow.
Test or Upgrade Thermostat
Make sure your thermostat is working properly by hiring a professional that will toggle the settings and see if the expected actions occur. If you have an older thermostat, consider upgrading to one that is more modern. Newer thermostats are designed to be very accurate and can save your household energy.
Partner with a Professional
At Triad Mechanical, we are experts in all things HVAC located in Loganville and Lawrenceville, Georgia. Schedule a spring tune-up to have our technicians examine your HVAC. Our clients trust us because we stand behind our work. Call us now at (770) 682-0075!