Keeping homes warm is more than important. As much as we love the outdoors and the crisp air of the cooler months, a certain degree of heat is needed to stay healthy and comfortable. Most of this heat comes from a furnace that runs like clockwork. Until it stops, of course, which poses an uncomfortable and costly challenge.
To prevent cold surprises and pricey repairs, your HVAC needs inspecting. Without regular inspections and maintenance, that ability to have heat whenever you want or at the click of a button becomes a pipe dream.
That said, how often should you check the heater just so you're not taken aback by unfortunate surprises?
Furnace Inspection
Keeping an eye on your furnace is good but keeping the right kind of trained eye on the fixtures and features is better. Regular furnace maintenance inspections are the key to preventative maintenance that keep your furnace running when you need it most.
A good option is to have your furnace inspected according to the schedule recommended by the manufacturer. You could reach out to them and find out the perfect timeline for your furnace maintenance inspection.
Annual furnace maintenance and inspections will prolong its lifespan and save you money on your energy bills. This is especially true for gas furnace maintenance. Yearly maintenance ensures the safety and proper ventilation of these systems while reducing the risk of overheating.
It's also a good idea to inspect it during spring and fall. HVAC experts recommend having a professional service the furnace to keep it in good condition before the cold weather hits, and also, to prevent it from failing when you might need it.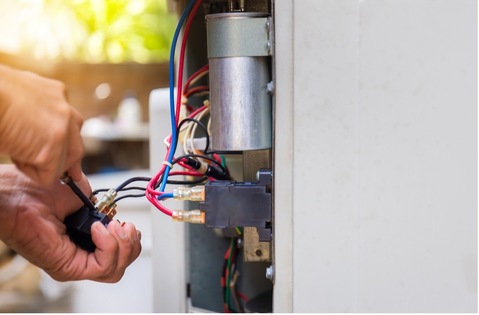 Why You Should Get Furnace Inspection
Maintaining your furnace takes a shorter time and costs less in the long run.
Improve Your Heat Quality
Nothing says satisfaction like when you get what you worked for. The heating quality of your furnace becomes much better than before.
All year round, the system would keep you comfortable and also distribute warm air evenly and steadily.
A frozen house is not livable. This is why you should take the chance while you can, because the cost of an unmaintained home could be more expensive. Keep your home warm.
Benefits of Furnace Inspections
Prevents costly repairs: There would be a cut on expenses if an inspection is carried out earlier. If there is suspected or prospective damage, they are immediately tackled.
Cuts down your energy bills: A furnace inspection will also help to cut energy bills. Instead of having to pay for drawing extra energy, it manages the remnant energy.
Extends your system's lifespan: Fixing even minor faults can help extend the lifespan of your furnace. 
Keeps your system's warranty intact: The manufacturer's warranty on your furnace is intact while your furnace is continually maintained.
Ensures the safe operation of your heating system: Regular gas furnace maintenance and inspection will keep the household safe from dangerous gases such as carbon monoxide that might be leaking from the appliance.