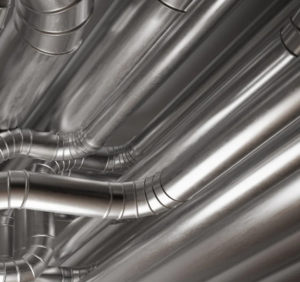 Setting up a air duct cleaning appointment or thinking about it? These are relatively quick but highly important maintenance services you can invest in to improve the quality of the air in your home. For most residential homes, the process takes just a few hours while commercial locations with larger air ducts will see longer service times from a few hours to a day. These professionals have years of experience which means little disturbance to your home or workspace while still providing you tons of benefits.
Importance of Air Duct Cleaning
Clean air ducts are healthy air ducts. There are many reasons why scheduling this type of service is a good idea.
Air ducts become dusty and collect debris over time. When you turn on the air in your home, it is traveling through these ducts and right into the air you end up breathing. Since that's the case, you want to ensure that the air is clean and healthy for you. This is also a good idea for homes that house furry pets or if you have allergies or smoke in the house.
Other reasons to get your ducts cleaned out? If you're moving into a new home or have recently experienced water or fire damage, we also recommend scheduling a cleaning. While it is usually recommended to get one every few years, these are special circumstances where you want to be completely certain that your ducts were properly cleared out before you start living in a space.
Factors that Impact Air Duct Cleaning
While professional cleanings have their routine, there are factors that can impact the time it takes to clean out your air ducts. Larger systems will need more time than your general home will. Older systems will also require more care and attention than newer air ducts especially if they've never been cleaned before.
During your cleaning you can expect the professionals to do a thorough inspection of the system and look for anything that is damaged or blocked. If problems are spotted, it also takes additional time to resolve the issues.
After inspection, negative pressure is created in the ducts to expel any dust or debris. The accumulated particles will then be dislodged and collected. The ducts will be sanitized and disinfected. Then, finally, they'll do a run through to make sure the ventilation system is working efficiently and effectively.
Partner with a Professional
At Triad Mechanical, we are experts in all things HVAC. Our clients trust us because we stand behind our work. Get in touch to ask about our duct cleaning services available to the community. Call us now at (770) 682-0075!