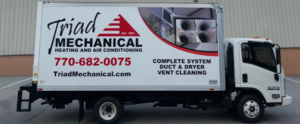 Air quality is important to consider whether you are indoors or outdoors. Many of us are familiar with outdoor air pollutants such as smoke, smog, or other gas particles that aren't healthy for our airways. However, just because this isn't as obvious sometimes in indoor settings, it doesn't mean it's not there. There are just as many pollutants of concern inside your home, and they can have detrimental impacts on your health. Read more to learn about how indoor air quality can affect your health.
Pollutants and Their Sources
Pollutants can be found in all kinds of spaces. Outside we might think of smoke from car engines or even bad air in busy cities that can hurt our bodies. If we take a look at our surroundings indoors, we'll also be able to pinpoint areas that can cause pollution.
If you smoke indoors, burn wood or coal over the winter months, use fireplaces, or cook without the exhaust fan on, you are creating combustion sources indoors that can lead to poor air quality.
Any chemical products you use throughout your home can also introduce pollutants into the air. Paints, cleaning sprays, insecticides, and other household products that many homes use can enter and affect the air when used.
In addition, there are several factors of the home that can affect the air quality. Those with pets have more pet dander and fur to manage. Mold, radon, or other substances related to the aging of materials the home was built with can also lead to poor air quality.
Finally, there are also pollutants that you have no control over such as the weather outside, the climate of the area you live in, nearby construction or industrial work, etc. While many of us would resort to shutting our windows to keep everything out, this isn't always the solution either because adequate ventilation is an important part of good air.
Indoor Air Quality Effects on Health
When you're dealing with different pollutants, you may find that current conditions are exacerbated, or new conditions and reactions emerge. Those who already have conditions like asthma, COPD, or allergies may notice their symptoms worsening. It may be more difficult to breathe, eyes may be irritated or watery, and airways feel more irritated.
There are some indoor air pollutants that are linked to very serious health effects. For example, radon is a carcinogen and can cause lung cancer. Carbon monoxide is toxic especially in an indoor setting where the enclosed space can lead to elevated, lethal levels. Several bacteria also have a reputation for causing a variety of diseases.
Partner with a Professional
At Triad Mechanical, we are experts in all things HVAC. Our clients trust us because we stand behind our work. Get in touch to ask about our whole house cleaners to improve and maintain your home's air quality.   Call us now at (770) 682-0075! We service all areas from Athens to Alpharetta, Georgia.