Summer is the time for hot and humid weather that can turn your home uncomfortable for the next several months. An air conditioner provides the cool and comfortable relief you want during the summer, and as a homeowner that often means a central air conditioning system.
Central air may not be an option, however, if you live in a home without ductwork or in a townhome or apartment. That means installing a window air conditioning unit or ductless air conditioning system to provide the cool air you want. An air conditioner uses a lot of energy, so you want to buy one that is energy efficient.
Before you invest in an air conditioning system in Snellville, GA, you want to research the ones that can help you save in electricity bills. Here are some recommendations to help you with your decision.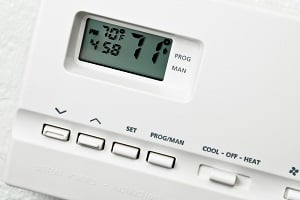 Good Ratings
When shopping for a ductless air conditioning system, ask about the unit's energy efficiency rating (EER) and seasonal energy efficiency rating (SEER). These are numbers that measure an air conditioner's efficiency in BTUs, the unit used to measure energy.
One formula to use when determining the EER is the amount of cooling produced in BTUs divided by the amount of electricity, or watts. The higher the rating, the more efficient the unit.
An area to pay attention to is the EnergyStar label tag. An appliance with this certification means it has met or exceeded high efficiency standards. EnergyStar units typically have EER ratings above 10.
The Right Size
You may find yourself buying the biggest and most powerful air conditioner you can get, which can be a waste of money in the long run. An oversized air conditioner uses more energy and may not be effective in cooling a room properly.
You need about 35 BTUs per square foot to cool a room efficiently. Before buying a unit, measure the square footage of the room, then discuss the measurements with a specialist in air conditioning installation in Snellville, GA, to select the right size that is best in energy savings.
Check These Features
Programmable temperature settings and energy-saving settings are features that can help you stay cool and save money. Programmable settings with digital displays allow you to set a temperature precisely to what you want. Energy-saving settings can shut off the unit once the space has cooled. You will want to consider these energy efficient features when purchasing an air conditioning system in Snellville, GA.