In the dead of winter, on the coldest night, the last thing you want is for your heat to stop working. It's important to keep your family warm, and these tips from Triad Mechanical, the leading HVAC repair company in Suwanee, GA, will help you do just that.
Heating Tip #1 – Catch Problems Early
Avoid emergency heating issues by making sure your HVAC equipment is cleaned, updated, and well maintained. Do this before winter kicks in to make sure you don't get by surprise. A preseason tune-up as part of your HVAC maintenance in Suwanee, GA, is designed to identify potential problems and make necessary repairs before serious, expensive problems happen. Contact your local technician for a tune-up before winter begins or any time during the season.
Heating Tip #2 – Clean Your System
Dirty HVAC systems don't do your home any good. The best way to stay warm all season long is to start with your system's air filter. It's important you check the filters monthly during winter. Without a clean filtration system, it's impossible to have a furnace that runs well. Dirty filters put a lot of strain on your furnace and cause unexpected breakdowns and expensive HVAC repairs.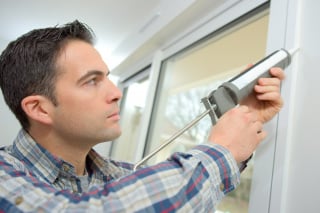 Heating Tips #3 – Get Your Home Ready for Winter
The more you rely on your furnace, the more work it must do to keep your home warm. If you have cracks between windows and doors, you're letting more cold air into the house and making your heating system work harder. You're also letting your hard-earned money slide right through the cracks. Prepare your home for colder temperatures by installing weather stripping and caulking around your doors and windows. This is an inexpensive, easy task that helps your HVAC system heat your home more efficiently.
Heating Tips #4 – Use a Programmable Thermostat
If you struggle with finding the perfect balance of heating your home and keeping your utility bills in check, a programmable thermostat is a great solution. These kinds of thermostats allow you to set the temperature in your home lower when you're away and a few degrees warmer when everyone's at home. While all programmable thermostats offer great benefits, smart thermostats controlled from your phone or tablet offer the most convenience and flexibility.
Heating Tips #5 – Install a New HVAC Unit
Obviously, if you have a newer system, you don't need to replace it. However, if you have a system that's older than 10 years old and it continuously needs repairs, it's a good idea to consider new HVAC installation in Suwanee, GA. Newer heating and cooling units provide optimal energy efficiency and keep your home warmer with less out-of-pocket costs. Contact your local heating specialist to help you purchase a new HVAC system that works for you for many years to come.
People who maintain their HVAC systems well all year long find that they have fewer problems and better heating. While all heating systems need their fair share of maintenance adjustments and small repairs every once in a while, most homeowners don't experience major system failures. However, if it's the coldest night of the year, and you find yourself without heat, don't wait to call for help. Contact Triad Mechanical for emergency repairs to your system for HVAC heating in Suwanee, GA. You deserve fast, affordable service and to be warm and cozy in your home.